2021-2022 Credo School Profile
CEEB: 054502
1300 Valley House Drive, Suite 100
Rohnert Park, CA 94928
Main office: 707-664-0600
Website: www.credohigh.org
Executive Director: Andrea Akmenkalns
Education Director: Thom Schaefer
School Counselor: Diana Wuerthner
Credo High School is a tuition-free, college-preparatory public charter school inspired by Waldorf education and serving 400 students in grades 9-12. Credo graduated its first class in June of 2015 and was honored in 2021 as a California Distinguished School by the California State Board of Education.
As an independent charter school authorized by the Cotati-Rohnert Park Unified School District, Credo
offers a writing-intensive academic curriculum that exceeds the University of California ("A-G") admission
requirements and includes a full complement of enrichment subjects including Spanish, Mandarin, visual,
practical, and performing arts, and social-emotional learning.
Credo offers a college-preparatory high school program that continues the education of graduates of the
North Bay's Alliance for Public Waldorf Education grade schools and welcomes graduates of other grade
schools in Sonoma County and around the country who are seeking a rigorous, Waldorf-inspired
secondary education. Credo, the largest Waldorf high school in the United States, is committed to the
core principles of Public Waldorf education and teaches and models social, environmental, agricultural,
economic, and personal sustainability. Credo is the first and only One Planet Living School in the world
with an action plan certified by Bioregional in the United Kingdom.
Credo is accredited by the Western Association of Schools and Colleges (WASC).
The percentage of Credo students meeting or exceeding standards on state tests is well above both county and state averages.


Credo originally operated on a trimester system but transitioned to semesters beginning with the 2020-2021 academic year. Each school day includes a rotating main lesson focusing on English, the sciences, history or social studies. Math, music, art and world language are all year-long classes. There are two 4-year math tracks available: one beginning with Algebra I and culminating in either Precalculus or Functions, Stats & Trig; the other beginning with Algebra II and ending with Calculus. Science is integrated so that all students study physics, chemistry, biology and environmental science all four years. English and social studies are writing-intensive and emphasize critical thinking and research skills. Students read classic works including Emerson, Thoreau, Fuller, Dante, Tolstoy, Solzhenitsyn, and Greek, Shakespearean and modern plays. Sophomores complete a significant research paper, and students regularly write critical analyses throughout English and history classes. While academic expectation is high for all classes, Credo does not offer any AP or honors classes. A minimum of 250 credits is required for graduation. In addition, all students must complete at least over 100 hours of community service.
Credo does not assign class rank.
Grade Point Average (GPA) Calculation
The Class of 2021 constitutes Credo's eighth group of graduates. Among them, 70% went to four-year colleges, 10% went to two-year colleges, and 20% took a gap year, enrolled in a training program, travelled, or sought employment. College acceptances can be found under the "For Colleges" button on our website.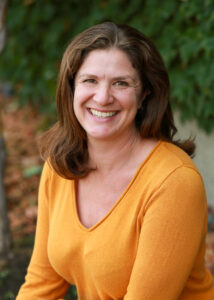 Diana Wuerthner, College Counselor: diana.wuerthner@credohigh.org – 707-794-6017